Orange County's Best Choice for On-Site & Off-Site Document Destruction
Secure - Reliable - Affordable - Family Owned - 1,000s of Satisfied Clients
Compliant with NAID Standards, HIPAA & Privacy Legislation - No Long-Term Contracts
During these uncertain times, our business remains committed to staying open and serving your shredding needs. We're here for you.
Announcing the Growth of our Company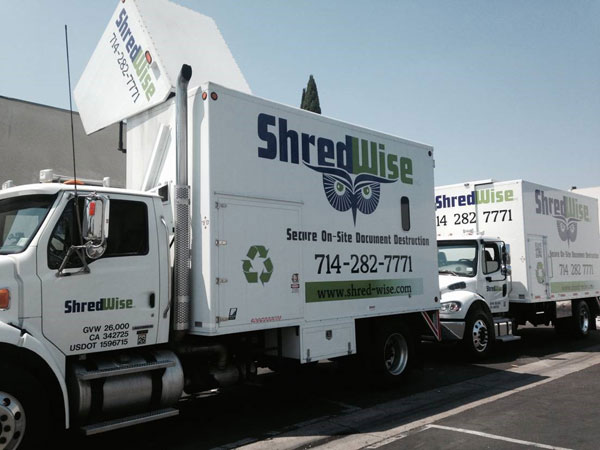 Here we GROW again!
We are so excited to share with you our joy in adding another shredding truck to our fleet. What does this mean to you? It means we are able to service your paper shredding needs even more quickly and efficiently than before. Our availability has just doubled, our flexibility increased and your shredding needs will be taken care of even more quickly than before.
All this just in time for your annual purge in December or January.
Happy Day! Shred Wise is here to help!