Orange County's Best Choice for On-Site & Off-Site Document Destruction
Secure - Reliable - Affordable - Family Owned - 1,000s of Satisfied Clients
Compliant with NAID Standards, HIPAA & Privacy Legislation - No Long-Term Contracts
Why Shred?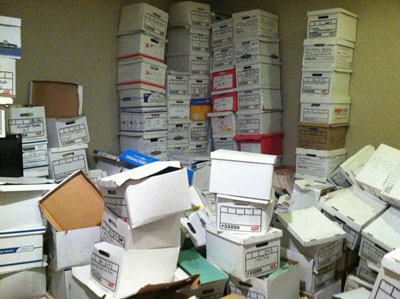 Be compliant with the laws
Be safe from identity theft
Keep your information secure
*Compliance   *Security    *Safety

What do I need to know to be in compliance?
It is more important than ever to protect your client's vital information. In fact, it is not only important it is your moral and legal obligation to safeguard your clients. Shred Wise, Inc. is your frontline of defense against identity theft and information breaches. It is important to protect yourself and your clients from identity theft, information breaches, and intellectual property leaks.  Documents with confidential information should be stored and shredded in a secure environment. Shred Wise, Inc. offers on-site mobile document destruction services, to bring compliance standards to your home and office.
As a professional shredding service, Shred Wise, Inc. helps your company become compliant with the federal and local laws regulating document destruction. Paper Shredding is the essential first step in complying with the law.
Security:
Security is the most important reason to shred. It can be broken down into 3 areas:
Security to protect your business against losses. These might come from Identity Theft, loss of business information or intellectual property.
Security to protect your clients and their information.
Security to insure your company is compliant with the Laws governing Document Destruction.
Shredding provides a substantial measure of loss-prevention and, if used correctly, insures your company against the huge fines which are now in place for those who mishandle paper and ignore the necessity of being in compliance with State and Federal Laws.
Identity Theft FACTS:
According to the FTC and the Better Business Bureau, approximately 9.3 million adults have been victimized by some form of identity theft annually.
The Better Business Bureau reports that Identity Theft is more prevalent offline with paper than online.
The Better Business Bureau estimates that over 80% of all identity theft comes from unsecured paper records. Less than 5% from online transactions.
Along with federal and state fines, you can be sued by all parties injured as a result of identity theft. Each case typically results in a business paying out well over $150,000.
Reviews

If you need to have a lifetime of documents shredded, look no further than Shred-Wise in Orange. Sherry in the office was so easy to contact and her responses are quick! They were on time and the job was done in minutes. The cost was far less than I thought it would be. I feel a lot lighter!